Internet
Best Web Application Firewalls (WAF) Vendors – Top 10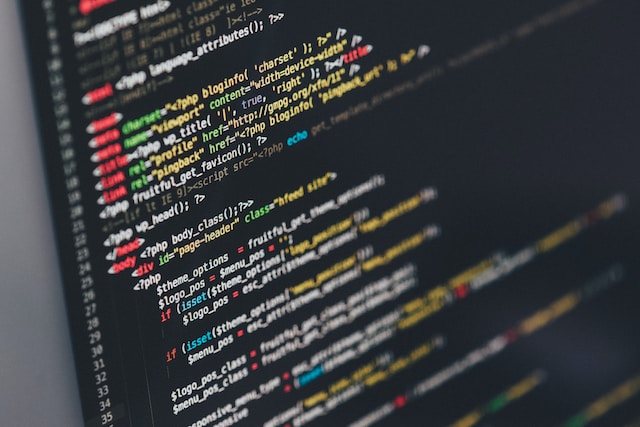 People who visit your website know that you will keep their data safe. The number of cybersecurity risks, on the other hand, is growing, making it harder to stop website hacks and data breaches.
Wrong users have always been a threat to websites, but the rise of hacks powered by AI is making security even more complicated than it was before.
The Australian graphic design website Canva was recently attacked in this way, and in May 2019, there was a massive data breach. One hundred thirty-seven million users' hashed bcrypt passwords, usernames, email addresses, names, and places where they lived were made public by the cyberattack.
On the other hand, websites that accept credit cards for payments must follow PCI data security guidelines, even if they use outside payment processors. A web application firewall (WAF) is needed to protect data and keep it safe on the internet, which is becoming more hostile and has stricter rules.
What is WAF?
Website Application Firewalls are software that intercepts and watches website data while blocking hackers and other wrong users. Web apps and sites can easily be hacked with DDoS attacks, SQL injections, and other types of attacks if they don't have cloud-based WAF and CDN options.
Best Application Firewalls
#1) AppTrana
Best for Small to large enterprises.
Price:
Basic | Free

Advanced |14-day free trial | $99 per month

Premium| $399 per month
AppTrana is a fully managed cloud-based Website Security solution from Indusface. The solution includes features like a Web Application Firewall, managed custom rules, virtual patching and CDN for website acceleration.
Features:
Uncover Vulnerabilities Non-Stop.

Manual Pen-Testing

Patch Vulnerabilities Immediately.

Checks for False Positives

DDoS Protection
Verdict: AppTrana combines WAF with risk detection, risk monitoring, risk protection, and website acceleration to ensure the security and integrity of web applications.
Website: AppTrana
#2) Prophaze WAF
Prophaze WAF is an all-in-one web security platform. It's more than a web application firewall solution. It combines WAF + RASP + CDN + DDOS + Bot Mitigation + API Security Solution.
Prophaze uses its ML Profiling Capability to do Behavioral learning of users on the web application, which is being secured. Hence, Prophaze is more of an application-ware firewall.
Prophaze Kubernetes WAF version is built natively for Microservices-based Architecture. It can secure workloads or docker containers deployed inside a Kubernetes Cluster against OWASP Top 10 Attacks and Layer 7 DDoS attacks.
Prophaze WAF is deployed as an Ingress controller inside a cluster, which will dynamically secure all the traffic.
Prophaze offers unlimited rule sets and custom integrations with SIEM Solutions. Supports all public clouds like AWS, Azure, GCP, etc. Prophaze WAF can be installed in the same zone where the customer cloud resides. Prophaze gives 24×7 Support via Zoom / Teams / Google Meet along with email /phone and chat support.
Website: Prophaze
#3) Cloudflare WAF
Best For Personal users and small to large-sized businesses.
Price:
Free | $0 per month | Add-ons Billed Monthly

Pro | $20 per month | Billed Monthly

Business | $200 per month | Billed Monthly

Enterprise | Ask for Quote | Billed Annually
Cloudflare web app firewall service that combines a reverse proxy with a content delivery network while giving a range of bonus security and optimization features. The software will block various cyber threats, such as SQL injections and DDoS attacks.
It will block security threats based on blocklists, website reputation, HTTP headers, and many other parameters.
Features:
Logging and Reporting

Issue Tracking

Security Monitoring

Reporting and Analytics

Application-Layer Controls
Verdict: Cloudflare is a powerful firewall with excellent security features, effective website optimizations, a fast global network, and an intuitive application design.
Website: Cloudflare
#4) Sucuri Website Firewall
Best For Personal users to small & mid-sized businesses.
Price:
Basic | $9.99per month

Pro | $19.98per month

Business | $499.99 per year
Sucuri is a cloud-based solution specialized for detecting and mitigating zero-day exploits, DDoS attacks, and all OWASP top 10 attacks. At the same time, it protects website login pages from brute-force attacks.
Features:
Layer 7 DDoS Mitigation

Block Known Attacks

Block Zero-Day Attacks

Smart Caching Options

Free SSL on Firewall Server
Verdict: Sucuri WAF is a website security solution capable of protecting websites from various cyberattacks, but it also offers several other exciting features, such as rules for virtual patching and hardening, innovative caching options, and resource optimization.
Website: Sucuri
#5) AWS WAF
Best For Scalable use for businesses of all sizes as long as they are AWS clients.
Price:
Web ACL | $5.00 per month (prorated hourly)

Rule | $1.00 per month (prorated hourly)

Request | $0.60 per 1 million requests
The Amazon AWS web application firewall is a robust website security solution. However, AWS WAF is only available to customers who use the company's Web Services.
The solution is just an add-on to a subscription to cloud services such as the Amazon content delivery network and Application Load Balancer.
Features:
Agile protection against web attacks

Improved web traffic visibility

Ease of deployment and maintenance

Cost-effective web application protection

Security is integrated with how you develop applications.
Verdict: AWS Amazon Web App Firewall is a highly robust and scalable solution facilitated with countless helpful security features that ensure that your website remains safe against different types of cyberattacks.
Website: AWS
#6) Akamai
Best For Mid to large-sized businesses.
Price: Free trial
Akamai Kona Web Application Firewall is a reliable solution against all known web attacks. It continues to inspect HTTP and HTTPs requests using the Akamai Intelligent Platform.
The robust virus detection solution automatically detects and stops threats before they reach the data centre network and prevents massive application attacks.
Features:
Customizable and Automated Protection.

Advanced API Security

Zero-Second DDoS Mitigation SLA

Granular Attack Visibility and Reporting

Managed Security Services
Verdict: Despite being handled by a small team, Akamai provides excellent protection against advanced web application attacks.
Website: Akamai
#7) Imperva
Best For Small to large-sized enterprises.
Price:
Free tools for Data Classification and Database Vulnerability Testing.

Plus | Quote-based

Premium | Quote-based
Imperva is an all-around website security solution with all the required features to ensure website security and integrity. Unsurprisingly, Forrester Wave ranks the solution as a Leader. Similarly, Gartner puts the Web Application Firewall solution in its leader quadrant for advanced solutions.
Features:
Secure cloud and on-prem apps.

Stop OWASP Top 10 and Automated Top 20.

Attack detection

SIEM integration

Extensive reporting
Verdict: With a clear strategy for innovation, Imperva offers high customer satisfaction for all WAF appliance capabilities but needs help matching other solutions in the cloud category.
Website: Imperva
#8) Citrix WAF
Best For Mid to large-sized businesses – the best WAF tool for existing Citrix clients.
Price:
Free Demo

Quote-based pricing
Formerly known as NetScaler, Citrix AppFirewall provides features to analyze all the bi-directional traffic, including SSL-encrypted communication.
Using the features offered by the Web Application Firewall, enterprises can perform a deep-packet inspection of web protocols such as HTTPS, HTTP, and XML.
Similarly, the solution protects against various cyberattacks such as form validation and protection, cookie tampering, cross-site scripting attacks, JSON payload inspection, SQL injection attacks, and signature and behaviour-based protection.
Features:
Ensures PCI DSS compliance.

Protects web apps from known and emerging threats.

Offers infrastructure-layer security, load balancing, DDoS defence, and content inspection.
Verdict: For existing Citrix, NetScaler AppFireWall is a good choice for the existing Citrix clients or when high-performance WAF appliances are needed.
However, it competes less where application security is the highest-weighted requirement. Those evaluating it beyond a Citrix platform are urged to test it in their environments.
Website: Citrix
#9) F5 Advanced
Best For Mid to large-sized enterprises.
Price:
Cloud-based Service Subscriptions| Contact vendor

On-Premise Software| Contact vendor
Features:
Advanced application protection

Proactive bot defense

Behavioral DoS

Defenses for the OWASP Top 10

Stolen Credential Protection
Verdict: With plenty of advanced website protection features, F5 Advanced WAF is one of the most premium web app firewalls in the market.
Website: F5 Advanced
#10) Barracuda
Best For Small to mid-sized enterprises.
Price: Free trial
Barracuda WAF is a robust web application firewall with advanced features such as API security, bot mitigation, alerting, and reporting. Compared to the other options, Barracuda is cost-efficient and works as a virtual appliance on Microsoft Azure IaaS.
Features:
Complete OWASP Protection

Advanced Bot Protection

Application Learning (Adaptive Profiling)

Virtual Patching and Vulnerability Scanner Integration

Malware Protection and Anti-Virus
Verdict: Barracuda offers many web app protection features, including malware protection. Considering its relatively low cost, the solution is perfect for small to mid-sized enterprises.
Website: Barracuda
Conclusion
A web application firewall is essential whether you are a personal user, a startup, a small or medium-sized business, or a big enterprise. A business or website owner can keep private information, website assets, or information about deals.
For your website or web app, you can pick either of these options based on your needs or the web infrastructure company you use. Cloudflare and Sucuri WAF are solutions individuals can use for small to big businesses.
In the same way, AppTrana is a Web App Firewall that works best for medium to big businesses.
It's more complicated than it seems to choose the best Web Application Firewall, though, so it's best to look at each option independently. Please carefully look over the features of each option and use the free trials before you decide which one to buy.