The best photo editors apps provide a simple way to enhance digital images with advanced features and powerful creative tools.
Nowadays, many gadgets come with simple photo editing applications already installed. Nevertheless, while these are excellent for making quick changes, the most outstanding photo editors, including some of the best free ones, allow you to do much more. The best photo editing software will enable you to reach the next level of complex image enhancements, from object removal to intricate curve modifications.
You're prepared to advance past brightness and saturation sliders. To assist you in selecting the ideal picture editing program for your requirements, finances, and level of knowledge, we tested all of the top photo editing programs.
These photo editors were chosen after careful comparison and testing based on factors like hardware needs, performance, tool sets, effects, RAW file processing and conversion, tethering, and price.
Best Photo Editing Apps
1. Adobe Photoshop: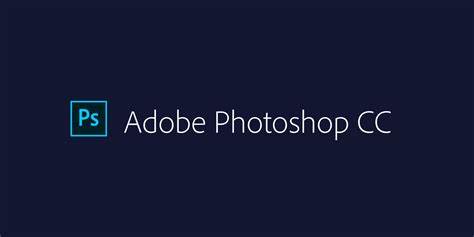 Image editing has long been associated with Adobe Photoshop. The acclaimed software remains the go-to option for painters, illustrators, designers, and photographers even after converting to a subscription model. The capabilities of its layer-based editing system can handle even the most challenging creative tasks, and its layering, masking, and retouching tools continue to be the gold standard by which others are measured.
The most recent version of Photoshop incorporates AI with automatic "neural filters," which transform painstaking tweaks into one-click adjustments. Features like Skin Smoothing, which are impressive but a little frightening, can be productive if used carefully. More successfully, Sky Replacement can accurately conceal gloomy skies and determine the horizon. That is so powerful that you have to see it to believe it.
Other, less significant upgrades, including new teaching assets that can be downloaded, demonstrate Adobe's sincere efforts to defend the ongoing subscription fee. Photoshop continues to be the best in the business for manipulating digital images, provided you're willing to subscribe.
Pros:
Dependable new toolkit
A magnificent sky replacement tool
Cons:
Neural filters may be unsettling.
Only accessible with a subscription
2. Luminar AI:
With a user-friendly interface and superior editing capabilities, Luminar AI bridges the gap between amateurish image editors and expensive professional tools like Photoshop. Need to know your curves from your color correction? Luminar AI at a picture, and it will immediately correct it. Instead, if you already know how you want the image to look, Luminar AI can assist you in adding a new sky, removing skin imperfections, or selectively sharpening essential areas.
The entire procedure is built around Templates, which provide one-click alterations to instantly liven up your photo, and Edits, where effects are simultaneously applied. If you apply it to a collection of photographs, you'll achieve results comparable to those a professional would achieve without a lengthy editing process. Simple but sound tools are available.
On the other hand, since all of the subtleties in image editing occur below the surface, you won't learn the fundamentals of doing it. Moreover, the navigation of photos might be slow, and some overlay techniques have predictable results. But Luminar AI is a brand-new photo editor category ideal for photographers who like to take a back seat.
Pros:
Simple to use
excellent outcomes
Cons:
Repetitive effects are possible.
Performance might be enhanced.
3. DxO Optics Pro: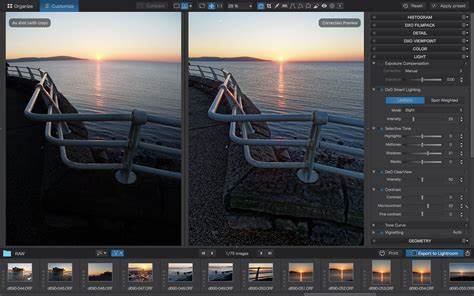 DxO Optics Pro, renowned for its incredible raw conversions and lab-derived lens correction profiles, has advanced. Before releasing PhotoLab, DxO purchased the Google Nik Collection and added the control point tweaking features.
The main distinction between PhotoLab and Optics Pro is that you can now give your photographs strongly localized edits. Although it has a simple folder browser, PhotoLab lacks cataloging capabilities. To fully utilize PhotoLab's raw tools, perspective corrections (DxO ViewPoint), and film "looks," you must pay an additional fee.
Moreover, it does not support Fujifilm X-Trans files. But, PhotoLab's raw conversions and lens adjustments are incredibly excellent. A "PhotoLibrary" option with an autofill search function is also available, but it still feels very constrained.
Pros:
Strong, targeted modifications
fantastic lens correction
Cons:
Not compatible with Fujifilm X-Trans files
Specific tools have an additional cost.
4. Affinity Photo: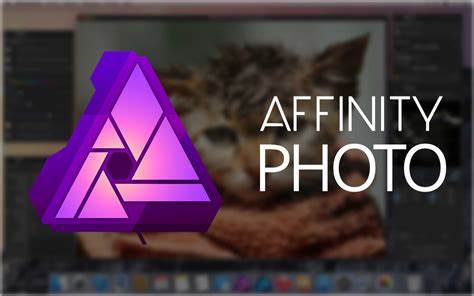 One of the best photo editors and compositors is Serif Affinity Photo, which runs smoothly on Macs and PCs. It's jam-packed with capabilities that match its most significant rivals, like Photoshop, and is made with prosumers or professionals in mind. There are too many tools to list them all, so we won't even bother. But it would help if you used the 10-day free trial to learn more about and try the tools.
Although using popup windows to access various parameters is distracting, and the interface is simple and elegant, you'll feel at home in Affinity Photo if you're used to such software.
Before, we were worried about the picture editor's lack of upgrades. The recent release of a significant update, which offers a variety of helpful tools for photographers, artists, content makers, and designers, has completely changed that.
The pricing is reasonable, and, what's more, it's a one-time purchase that provides tremendous value. There are none here. Please don't be reluctant to use the 10-day free trial it offers to try it out for yourself.
Pros:
A powerful Photoshop competitor
wonderful HDR tone mapping
ideal for prosumers and professionals
plenty with cutting-edge tools
Cons:
Maybe too much for beginners
Many minor Ui irritants
5. Exposure: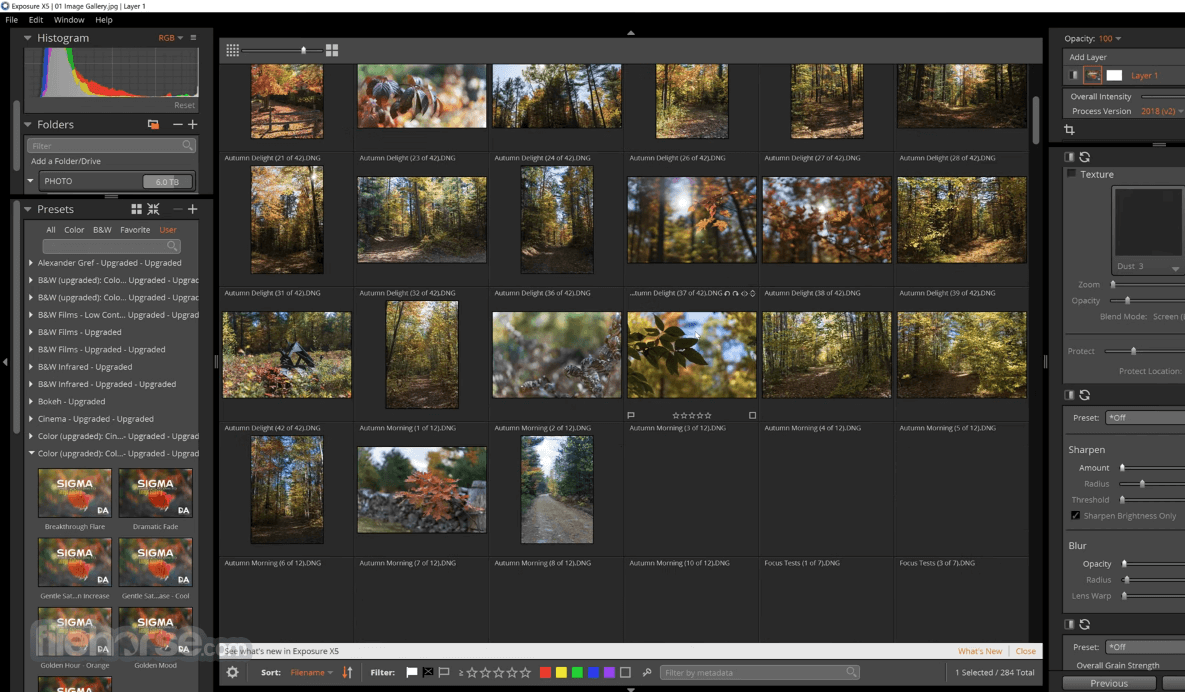 Exposure combines modern photo editing techniques with vintage analog "looks." It offers various vintage and contemporary film effects replicating fading, cross-processing, grain, light leaks, vignetting, borders, and various conventional films and processing methods.
All of them were created utilizing tools that can also be used to enhance images regularly, such as curves, color tweaks, and more. Nevertheless, you cannot merge photos even though it provides adjustment layers for "stacking" and blending changes.
But you get a quick and efficient folder-browsing system to organize your photos with the ability to filter and conduct keyword searches without having to go through the trouble of importing them into a catalog.
Not to mention that Exposure offers a generous 30-day free trial, a slick user interface, and is not subscription-based (no credit card info needed).
Pros:
Many different impacts
suitable controls for image alterations
Cons:
Images cannot be combined.
No importing of thumbnail previews
6. Capture One Pro: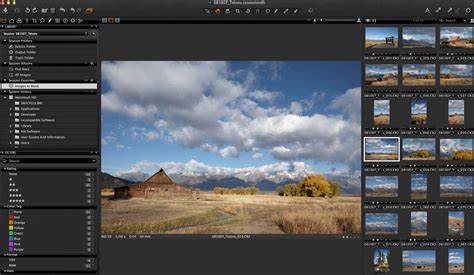 Capture One Pro offers cataloging features, seamless raw processing, manual picture-enhancing tools with preset effects, and a non-destructive workflow so you can go back and make changes whenever you want. As a result, it covers almost the same ground as Adobe Lightroom Classic.
Although it doesn't support as many camera raw formats or as many lens correction profiles as Adobe, its raw conversions are more precise and less noisy than Adobe. It lacks Adobe's mobile apps and online synchronization features, but it provides studio photographers with a computer to capture photographs with professional-grade "tethering" tools. Although it works with over 450 camera types, tethered capture is only compatible with Canon, Sony, Nikon, and Phase One device.Using adjustment layers and masks, Capture One Pro also provides a better mechanism for making local modifications. Although costly, it is good.
Pros:
Continuous raw processing
Professional tethering
Cons:
7. ON1 Photo RAW: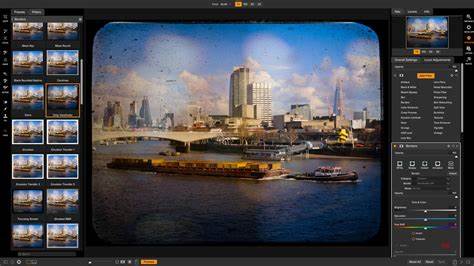 Formerly known as ON1 Perfect Suite, ON1 Photo RAW has fast transformed into a more up-to-date, comprehensive product rather than a set of plugins. However, ON1 Photo RAW also functions as an independent application with its own image browsing/cataloging facilities, in addition to being able to browse the vast library of preset effects and manual mala adjustment filters to create "looks" that the host programs cannot.
Although the UI text is relatively small and the raw conversions don't equal the quality you receive from Capture One and DxO PhotoLab, this may be the last photo editing application you will ever need.
On the other hand, ON1 Photo RAW is fantastic for power, value, and spectacle, and new updates have introduced AI-powered image masking and cuts.
Pros:
Inventive one-stop solution
good value
built-in image layers
Cons:
Better raw processing is possible.
8. Cyberlink's PhotoDirector 365: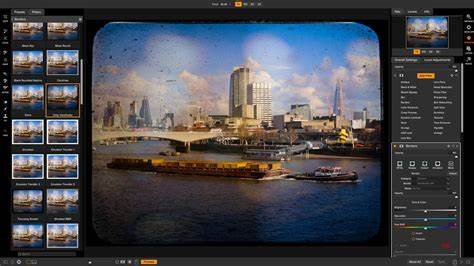 PhotoDirector 365 by Cyberlink is a cross-platform picture editing tool. It's a monthly or annual subscription service that costs $15 or £14, respectively. PhotoDirector 14 is the only alternative available if you pay a one-time fee for a perpetual license, yet, it is puzzlingly a PC-only product.
In addition to the app, the subscription model provides a few more things. Cyberlink's monthly-added plugins, SFX, background music, and sound clips are available at no additional cost. Also, you'll have access to 50GB of online storage, the libraries of Shutterstock and Getty Images, and hundreds of templates.
The tools and features in PhotoDirector 365 are jammed into a clean, elegant interface that is easy to access, utilize, and customize. Although saving your work every time you move categories might be a headache, we liked the app's extensive use of video tutorials—a blessing for visitors.
Regrettably, the software frequently malfunctioned, occasionally even wholly crashing, and occasionally seemed to have difficulty performing basic tasks like processing an image or panning across it.
Pros:
smooth interface
updated frequently and packed with features
Simple to use
lessons for beginners
Cons:
Sometimes occurring, bugs and lag.
annoyance categories
9. Corel PaintShop: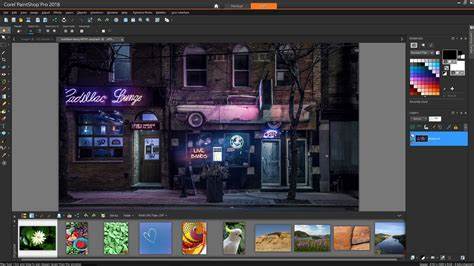 There are enough features available in this long-standing Photoshop rival for many designers and photographers who want to avoid paying Adobe subscription fees. Even more sophisticated AI tools, such as Portrait Mode, Background Replacement, and Style Transfer, are added to PaintShop Pro by Corel. On raster and vector pictures, designers can work with text, brushes, patterns, and painting tools, while hobbyists can access a wealth of imaginative effects and filters. You can access raw camera file support, scripts, layers, and plugin support like Photoshop.
PaintShop Pro is for amateur and professional designers and photographers that want advanced image editing features, including layers, support for raw camera file formats, masks, brushes, text, and textures. Even some AI fixes and effects are included. It's excellent for people who don't require Adobe's exclusive collaborative tools or want to avoid paying a monthly fee.
Pros:
Features similar to Photoshop at a reduced cost
powerful editing and effects tools
extensive instruction and guidance
a good selection of vector drawing instruments
Automated noise cancellation
Cons:
Erratic user interface
no version of macOS
a few sluggish operations
10. ACDSee Photo Studio Ultimate: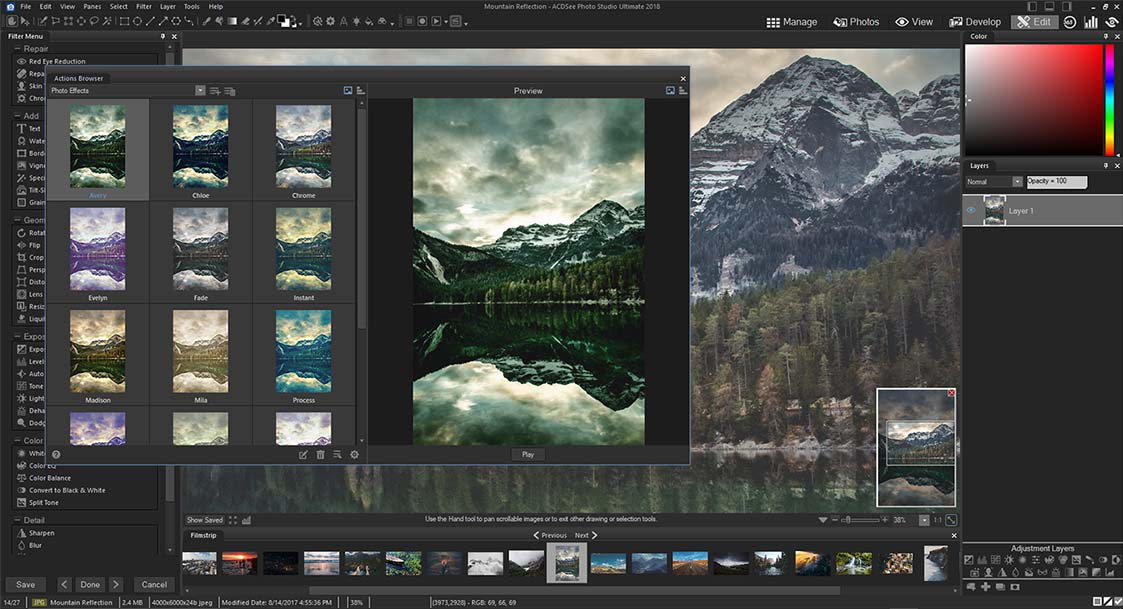 ACDSee Photo Studio Ultimate provides many Photoshop-caliber features at a much lower price. Moreover, it's a professional photo editor for Windows stocked with most of the tools that most photographers, designers, and artists require, even though it can't compete with Adobe's photo editing software on every feature.
Features include non-destructive RAW editing and photo-stitching, giving it Adobe Lightroom-like capabilities. The most recent iteration has some excellent AI-powered "activities" (as they are referred to here). They efficiently shorten usually time-consuming operations, such as choosing particular objects or blurring backgrounds.
These tools were straightforward and delivered excellent results when we checked them out. The AI Face Edit, which allows you to change your subject's visage as though you were undergoing virtual plastic surgery, particularly struck us. You can purchase Picture Studio Ultimate altogether for a one-time cost. You receive one year of free updates and technical support as a result.
It is also available as a monthly or yearly subscription, which includes one of the top picture editors, Video Converter Pro, and Photo Studio for Mac, in addition to other software. Free updates, 100GB of cloud storage, and access to online seminars and tutorials are provided to subscribers. Though it may initially seem intimidating to those new to photo editing, this is ideal if you're starting as a newbie.
Pros:
Impressive features in the most recent version
File management and RAW editing applications
robust software
library of introductory tutorials
Cons:
PC-only
It wasn't very comforting to newbies.
What Is the Best Photo Editing Software for freshers?
Your options improve if you're dipping your toes into photo editing. The prominent places to start are Apple Photos, Google Pictures, and Microsoft Photos, all free and built into operating systems. These include straightforward user interfaces and actual color and light editing tools.
If you're a more ambitious starter, Adobe Lightroom, the non-Classic edition, is particularly noteworthy. The Explore community falls under this category, where photographers and editors may share their workflow, from the initial raw image to the finished result. You can also upload images for the general public to view and critique. Photoshop Elements is an excellent choice for in-program editing tutorials because of its numerous Guided Edits that demonstrate how to make stunning effects.
The most recent versions of Photoshop alone come with a tonne of instruction, but I suggest taking a simple online course for beginners. Check out the free solutions in the following area if you only need the essentials and intend to avoid undertaking sophisticated editing.
What Is the Best Photo Editing Software?
Is it necessary to shell out a fortune for expensive software if you've outgrown the standard photo editing apps on your phone, such as the ones that came with the camera or the effects that come with Instagram? Without a doubt.
Desktop operating systems frequently come with great photo applications for no additional charge. For instance, the capabilities of the Microsoft Pictures app, which is bundled with Windows 10 and enhanced for Windows 11, may astound some users. It provides high image rectification, auto-tagging, blemish removal, facial recognition, and even support for raw camera files. The dates and locations of the images can be used to build editable albums automatically.
The automatic albums in Apple Photos also perform identical functions but need to be more modifiable. Both programs also sync with internet storage solutions: OneDrive for Microsoft and iCloud for Apple. Both allow you to do searches based on the application's detection of specific item kinds, such as "tree" or "cat" You can access iCloud Pictures in Windows 11's Photos program, and Apple Photos can combine with plugins like the superb Clear(Opens in a new window).
Regarding the free bundled picture software, Ubuntu Linux users are likewise covered. They receive the adequate Shotwell app. The legendary GNU Image Manipulation Program, also known as GIMP, must also be mentioned in any discussion about free photo editing software (Opens in a new window). It has many Photoshop-style plugins and editing capabilities and is accessible for Windows, Mac, and Linux, but it doesn't have many luxuries or is challenging to use. Polarr and Pixlr are other affordable, lightweight choices (Opens in a new window).
Can Pictures Be Edited Online?
Only installable computer software has been included in the top photo-editing programs list. Internet photo-editing options might be sufficient for beginning photographers. These free web applications and frequently connected to online photo-sharing and storage services. The two most popular options are Google Photos and Flickr (Opens in a new window), which both have an integrated photo editor.
How do we evaluate the top photo-editing programs?
The apps have a diverse variety of objectives and points of focus. As a result, when we created our test scripts, we evaluated and ranked each app according to its advantages and disadvantages to what the app is intended to perform.
Each app underwent testing for:
The interface's quality and usability.
Easy to use.
Both in terms of quantity and quality.
Simplicity and adaptability of sharing.
How effectively it accomplishes its declared goal (such as photo editing or backing up).
Depending on the app, we also examined the following additional features:
Flexibility in importing photos.
The flexibility of the camera module.
Flexibility, usability, and the ability to modify photos.
The versatility, power, and pleasure of collage tools and other tasks.