An app for budgeting is one made to assist you in making the best decisions regarding your monthly spending and saving. A budgeting tool can help you better understand your spending decisions and routines by centralizing your financial goals and obligations.
Like your bank or credit union apps, budgeting software might include features like financial goal-setting requirements and cash flow tracking across several financial accounts. Budgeting apps can connect to your bank and credit card accounts to provide a complete picture of your finances.
While some budgeting apps focus on a particular budgeting method, such as an envelope or zero-based budgeting, others broadly cover budgeting and offer customization based on your needs. With a fully integrated budgeting app, you can track your spending, handle recurring bill payments, set savings objectives, and control your monthly cash flow.
Why Is Budgeting Important?
According to numerous surveys, more than half of Americans live paycheck to paycheck. Therefore, budgeting is essential to assisting individuals in overcoming financial hardship and establishing financial security. For the past 30 years, housing and healthcare expenditures have increased quickly in the United States, leaving fewer resources for retirement and savings.
Lack of a financial plan or Budget can stress and overwhelm you, resulting in increased spending, living over your means, and maintaining negative cycles. But having a reasonable budget as part of your overall money mindfulness may help—not only by assisting you in reaching your financial objectives but also by lowering stress and anxiety levels and enhancing your general quality of life.
How To Budget
Knowing how much money you earn and how you spend it is essential to setting up and sticking to a monthly budget. You should be able to set away money each month for savings and retirement because your income should be higher than your costs. Make a budget plan now if your balance isn't where you want it to be.
How To Make a Budget Plan
Include your income and spending to begin creating a budget. The simplest method is to link your bank accounts to your preferred budgeting app, but you may also complete this task manually using a pen and paper or spreadsheet program.
Secondly, divide your spending into fixed and variable costs. Monthly payments for things like housing, utilities, insurance, child care, and loans for things like cars, student loans, or credit cards are examples of fixed expenses. Examples of variable costs include groceries, entertainment, dining out, travel, and streaming services. Finally, consider monthly savings contributions for financial objectives like retirement or an emergency fund.
If your expenses exceed your income, examine your variable costs to determine where you may reduce your spending. Then you can think about strategies to reduce fixed costs, such as moving to a neighborhood with lower rent or renegotiating your loan.
How To Budget for Groceries
Everyone needs to eat, so creating a budget for food can be challenging. Compare your grocery budget to the USDA's food plan if you need clarification on how much to set aside. Remember that specific dietary restrictions may result in higher grocery costs.
Meal planning might assist you in lowering your grocery bill. Make a monthly plan to prepare foods with cupboard staples or share ingredients. Adopting a meatless Monday lunch can also assist in reducing grocery prices because the meat is a substantial expense. You can also save money by purchasing in bulk rather than single-use packaging.
How To Budget for a Vacation
A vacation might be an exciting savings goal if you have some breathing room in your Budget. Choosing how much money you want to spend and when you want to travel is the first step in creating a budget for a holiday. You may divide a $5,000 beach holiday into monthly savings goals of about $420 if you want to take it in a year.
Still, determining if you want to book an expensive trip? Consider cheaper possibilities, such as a road trip, or keep an eye out for a reasonable price. When you plan, you'll have the money available when airfares decrease or that coveted ski lodge opens for reservations.
How To Budget for Rent
Use the 28/36 rule to calculate how much you should spend on rent. According to this budgeting rule, you should spend at most 28% of your entire pre-tax income on housing or 36% of your total income on debt overall, which might include debt for student loans, a car loan, and housing. If you follow this approach, you can pay up to $952 in rent and $1,224 in monthly loan payments if your income is $3,400.
Moving to a more affordable region or sharing a flat or house might help you save money on housing. If you cannot find more economical lodging, you may need to seek savings elsewhere in your Budget.
Top 10 Best Budget Apps
1. Mint: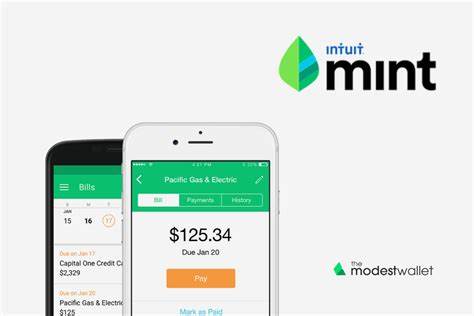 One of the top free budgeting apps is called Mint. You can use it to create a budget that works for you and then stay on track.
The software will keep track of your expenditure and continuously offer suggestions for budgeting improvements. It will even warn you if you are about to exceed your Budget.
The software keeps track of both your expenditures and your bills. All of your accounts and bills are accessible in one location. You can see where your money goes each month with reminders to arrange payments and the alerts you receive about your expenses.
Thanks to the app's incredible versatility, you can change your budgets as your needs change. Life is a mystery.
So, having all of your financial data in one location will be beneficial for guiding your selections. You may manage your finances using the app on your phone. So, it is a fantastic tool for anyone who leads a hectic life.
Mint provides a free credit score in addition to bill payment and expense tracking. If you need assistance raising your score, Mint will advise you on how to get there.
Both iOS and Android users may get Mint for nothing.
2. Tiller: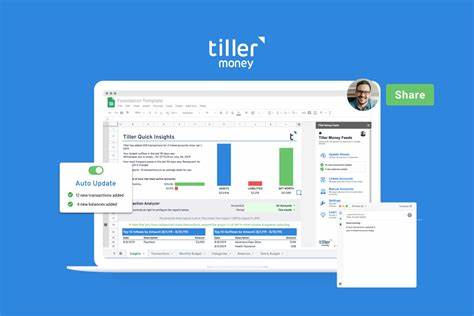 Tiller is a platform made to track all your spending in one place. Tiller will consolidate all your budgeting spreadsheets into one spot where you can track your spending across all accounts.
Thanks to our straightforward spreadsheet technique, you ought to know better where your money is going.
You can track all of your expenditures with this tool in one spot. It is a huge benefit, particularly if you have several accounts. To find out where you stand, you don't need to log into each bank or financial institution; you can check one spreadsheet.
Your spreadsheet will be automatically updated every day by the system. Every time you check the spreadsheet, you will be current.
Making an effective financial plan will be simpler once you have a handle on your recorded costs. You can modify the spreadsheet so that it meets your specific needs.
Tiller is only presently accessible through Google Spreadsheets. The business intends to support Microsoft Excel soon.
It is an attractive option for individuals wishing to view their daily recorded spending daily. However, there are better choices than this. If you're looking for something, you can check on the go.
Tiller offers a free 30-day trial before going as low as $6.58 monthly.
3. Nanci App: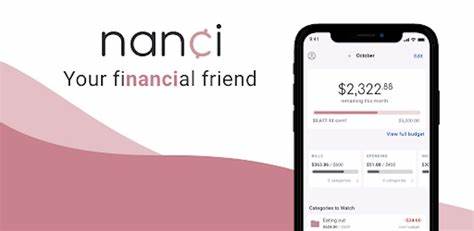 According to its website, the Nanci App offers assisted budget creation for the contemporary lady. The Nanci app aims to assist users in developing positive relationships with money.
It accomplishes this by assisting you in making a personalized budget so you may handle your finances guilt-free.
The basic Nanci plan is free, or you can upgrade to the Premium plan for $5.99 a month. You will have to add transactions if you choose the basic plan manually.
You can connect your bank accounts for automatic download of transactions if you choose the Premium plan, which will help you better keep track of your expenditures.
4. You Need A Budget (YNAB):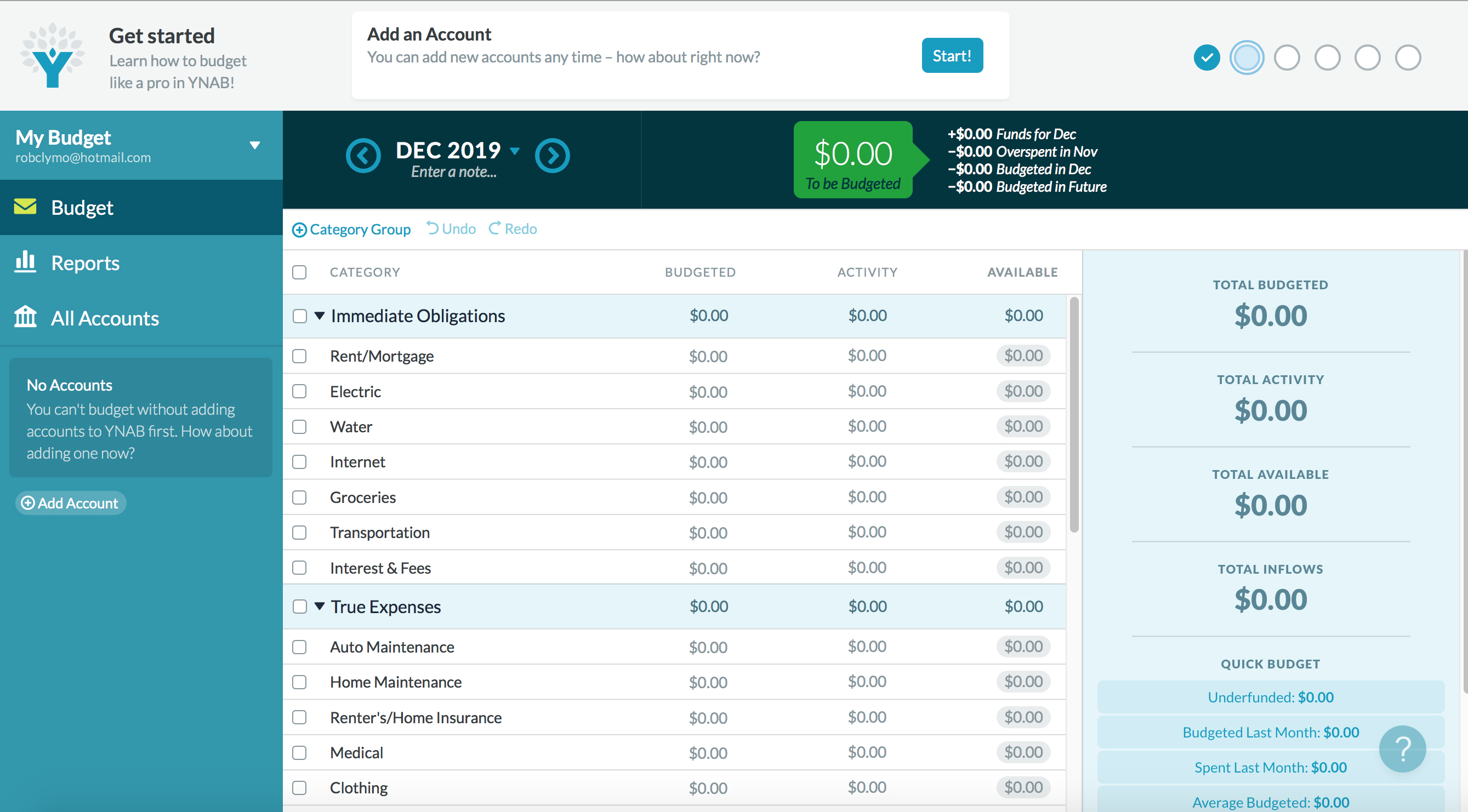 Anyone ready to go further into their finances will find You Need A Budget the ideal budgeting tool. The program provides a highly detailed budgeting method that will assist you in keeping track of every dollar.
For die-hard budgeters, it is a truly outstanding tool. Yet YNAB is only for you if you have the time and the will to keep track of every penny.
But if you're a die-hard adherent to a budget, you should immediately start using YNAB! The YNAB app's theme is to make a sound budget but to remember not to worry about the adjustments that will unavoidably occur along the route.
You will need to make a financial commitment to the software and a solid commitment to your Budget. The service costs $8.25 per month or $98.99 per year.
By entering your.edu email address, students can receive a 12-month subscription free of charge.
You can test out the program without paying anything, even though it has a cost. Before paying for the software, try out YNAB's 34-day free trial.
Once you begin using YNAB, you must invest the time necessary to make it worthwhile. Although it won't make all your financial issues disappear overnight, it can allow you to swiftly gain control over your spending.
You must manually set up many of the inputs, but using it should get easier after you finish the initial work.
YNAB is a browser-based program compatible with iOS, Android, and Alexa devices.
5. Quicken:
https://www.quicken.com/content/stay-connected-your-money

Another budget program that lets you view all of your finances in one location is Quicken. Your bank accounts, investment holdings, retirement accounts, and credit cards can all be linked to Quicken.
You can make a bespoke budget after linking all of your accounts. Using your income and expenses as a basis, the app will advise you on creating the ideal Budget.
You can also view your bills as they arrive with Quicken. If you have autopay set up, you can safeguard yourself from potential overdraft fees.
The software has all the necessary resources to build a good financial picture. The app's iOS version, on the other hand, has received mostly negative reviews. (1.5 stars out of 5).
Examine the most recent version of the software before deciding to use Quicken. This is not your most incredible option if the bugs have not been reduced. This is crucial if you intend to use this service's mobile version.
It is also worthwhile to look into the simplified app from Quicken.
6. Buxfer: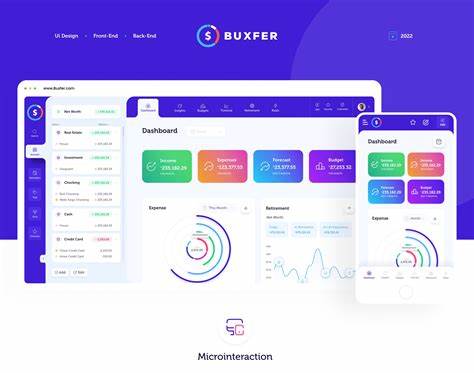 If you want to connect your financial and email accounts worldwide with one platform, Buxfer can be a great choice. The platform accepts accounts for both domestic and foreign banking and investing.
Among the best characteristics are the following:
Syncs with more than 20,000 banks worldwide. Upload bank statements and other financial software
Incorporate manual transactions
Real-time warnings and interactive budgets
Investing monitoring
Financial prognosis
Several currencies are supported by retirement planning.
Although a one-month free trial is available, you must buy one of the three paid subscriptions to use all of the features. If you pay monthly, premium plan rates are $4.99, $5.99, or $11.99, respectively. An annual subscription costs $12, $60, or $120. Each plan offers unlimited bank account syncing, but you must select the mid-tier or upper-tier plan to access the investment tracking tools and additional financial planning features.
If you value your personal information, this app is a good choice. Your personal information won't be sold, and you won't see in-platform advertisements.
7. Empower:
www.play.google.com/store/apps/details?id=finance.empower&hl=en&gl=US
With the help of the app Empower, managing your finances and investments is simple. To assist you in creating a better financial future, the platform combines robo-advisors with human advisors. The best part is that Empower offers several of its financial planning tools for no cost.
You will have access to a spending tracker, a 401k fee analyzer, and an investment checkup through the platform. You need to coordinate all these factors to create a secure financial future for yourself.
Throughout your life, the 401k analyzer could help you avoid paying fees that total thousands of dollars. The application also tracks your spending to ensure you can reach your savings targets.
The dashboard, a free feature, allows you to develop a robust financial picture as you use Empower. You can determine if you are on pace to achieve your goals if your finances are in one location.
If you are off course, the platform will recommend moving in the right direction. Your net worth, available funds, and portfolio information are just a few indications on the dashboard.
Starting is cost-free. However, hiring a person to manage your portfolio costs 0.89% per year, which is more expensive than some other robo-advisory services. These costs are waived if your balances are more than $1 million. Therefore someone with a sizable nest egg may find this service more useful.
Although there are apps for iOS and Android devices, the program is browser-based.
8. PocketGuard:
A straightforward program called PocketGuard can make it easy for you to manage your finances. You may use the app to keep track of all your purchases and determine how much money you have left over for the month.
Most of your bank accounts must be linked when you sign up for the app. Your credit cards, checking and savings accounts, savings and investment accounts, and any debts you have to repay are all included in this.
The software categorizes your monthly expenditure as you go along to make it easier to see where your money is going.
You can reduce your spending habits thanks to this analysis. Instead, transfer the funds to budget areas where you genuinely wish to spend the money.
Pocket Guard will generate a straightforward budget for you to follow based on your bills, spending patterns and goals that you establish.
The app will also show you how to negotiate for lower bills and save more money in high-interest savings accounts to strengthen your financial situation.
You can check the app to see how much money is left over anytime during the month. Before providing you with the "safe to spend" amount, the app considers your bills and savings objectives. As a result, it will be simple to understand where you stand each month.
To ensure you have enough money to spend, you may always check the app before you purchase.
It is worthwhile to get this software as it is free for iOS and Android.
A debt repayment plan and limitless budgeting goals and categories are just some extra features when upgrading to PocketGuard Plus. The cost of this upgrade is $7.99 monthly or $79.99 annually.
You may be familiar with the envelope budgeting approach. It is a well-liked method for people to manage their debt and restrain their expenditures. The most straightforward application of the envelope technique is to examine your variable spending categories.
You then prepare an envelope for each category and put the monthly cash amount in each envelope.
You can only use funds from another source if the envelope is full of cash. Our page on the envelope budgeting approach has more information.
9. Mvelopes: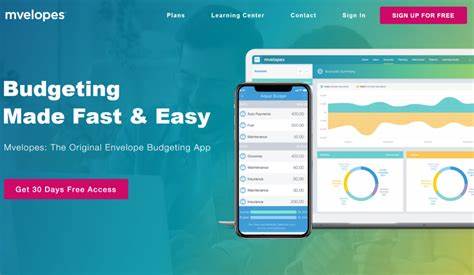 The envelope system is a fantastic one that has helped many individuals. In the current digital age, limiting one's expenditure to cash can take time and effort. In this situation, Mvelopes is useful.
The Mvelopes app blends cutting-edge technology with the efficiency of the envelope system. You will be compelled by the software to separate your spending categories and set a limit for each one.
Following the establishment of the categories, you must adhere to the budgets. Via the app, you may monitor the totals.
The fact that Mvelopes is a paid service is its most significant disadvantage. Following a 30-day free trial period, the cheapest plan costs $6 per month.
Even if that is a reasonable cost, remember that you might use cheap envelopes and cash to achieve the same ends with this technique.
This software is only helpful if you wish to attempt the envelopes method but know that you need technology to make it function.
10. Good Budget:
Anyone who has to take a significant other into account might consider using Good Budget. Unlike many other budgeting apps, reasonable Budget allows you to add a spouse to your spending habits.
You can check how both spenders impact the Budget by syncing your accounts.
This may be the most advantageous way to collaborate if you and your partner share finances.
The app's foundation is the envelope system used to categorize your spending.
Ten categories are available for free use. After that point, you must pay for additional envelopes ($7 monthly or $60 annually).
You will replenish your envelopes on payday. Remember, you can only spend the money on each month's envelopes. The electronic envelope technique can help you stay on top of your spending.
Between iOS and Android devices, you can share data.
What Makes for a Successful Budget?
Creating a budget starts with determining your financial objectives and tracking your spending and saving patterns. When thoroughly understanding your financial situation, you will be the nicest equipped to deal with anticipated and unforeseen financial issues.
It's critical to have the right attitude when handling your finances. A crucial first step to taking control of your finances is creating a budget. For those who have never used a personal budget, their habits could take a few cycles to adjust. And the correct app can assist if you need to change your money habits.
Do Budgeting Apps Work?
Apps for budgeting are a terrific way to ensure you stick to your spending plan rather than just planning it. They can give you insights into your spending patterns, showing you where your money is going and where you can cut back.
How you use any app will largely determine whether or not it "works." The difficulty with budgeting, in general, is committing to creating a budget and adhering to it while making financial decisions, whether handled with an app, a spreadsheet, or more manual methods. A budgeting app's interactivity and automation are often found to help consumers stay motivated to manage their spending.
How to Choose a Budgeting App?
Comparing choosing a budgeting app to other personal finance options, it may seem like a minor choice. Yet, the correct budgeting app can significantly improve your financial situation.
Always keep your needs and goals in mind before choosing a budgeting tool. The correct budgeting app lets you acquire valuable cost and savings information. Before that, figuring out your financial objectives might help you focus your search on the best budgeting tool.
In addition to your objectives, take into account the following features when choosing a budgeting app:
The prices of different budgeting applications vary. While some budgeting applications require a monthly cost, many are free or have free versions. Even though it could be tempting to select a free app, consider the paid apps as well. A budgeting app might be well worth the cost if it helps considerably improve your financial outlook.
It might make sense to test a few different applications to see which best suits your needs, as each has different features and advantages. The features you'll look for are familiar if you've used a mobile banking app. Leading budgeting applications typically provide features like connecting all your financial accounts, receiving alerts for upcoming bill payments, creating budgets, monitoring credit scores, tracking expenditures, creating financial objectives, and more.
Your personal information's security is crucial, especially regarding logins and financial details. Even though most budgeting apps provide some security, some are more advanced than others. Make sure to research each app's level of security encryption. Security tools like 256-bit encryption and multi-factor authentication are on their websites. These capabilities and a secure Wi-Fi network will prevent unauthorized users from accessing your information.
Having a technical team you can contact when using budgeting software can be helpful if you run into a problem. If there is a desktop version besides the app, carefully research the customer service choices before choosing a budgeting app. Reading reviews of people's experiences with the app you're considering using may also be helpful.
Conclusion:
You're under no compulsion to start a budgeting system or spending plan immediately if you're one of the few Americans who have yet to do so. Many people manage their finances well by adhering to fundamental rules, such as "spend less than you earn" and "pay yourself first."
Yet making and following a budget or spending plan is not mutually exclusive with adhering to tried-and-true financial maxims. They work well together; the former aids in achieving the latter, and vice versa.
It is sufficient justification to use one of these budgeting strategies.